Wigs in Downers Grove, IL, for Women's Hair Loss
Chrysalis Custom Hair is the #1 destination for women in Downers Grove, IL, dealing with hair loss. We create wigs for women who value long hair or short hair and prefer the highest level of customer service. Our team works with hundreds of women from all over the country and beyond. Clients are affected by hair loss conditions such as alopecia, thyroid disorder, cancer, pattern baldness, chemotherapy and other causes of hair loss. Our goal is to help you regain the style and freedom of your natural hair, while benefiting from the simplicity and customization of our Downers Grove wigs. 
At our store, we strive to create a private and complimentary setting where you will feel beautiful and understood, as you try on some of the hundreds of wigs we have in stock. So, we will help you understand the benefits of the different wigs. All wigs have different features which we will show you. Therefore, it is critical to understand the benefits of the different types that are available. We carry the best human hair wigs available on the market. These are called Remy hair human hair wigs. We also have the best synthetic hair wigs available. Wig specialists make up our team of highly trained women. They can also style your wig of choice for fit, color, thickness, and cu
Schedule Your Appointment
Private one-on-one appointments take place in our quiet spa-like wig salon. Schedule an appointment online, and one of our team will get back to you with you in less than 24 hours to answer your questions or set up your complimentary consultation.  You will discover the kind of wig that is most comfortable for you, and decide how you want your hair to be styled at your initial visit. Ask how we can add density, volume, and layers with a gorgeous new wig. Our skilled and caring staff are here to serve women suffering from hair loss and we know the importance of compassionate personalized care. Schedule a consultation online or call us today for more information.
Directions to Chrysalis Custom Hair from Downers Grove, IL
1) Take I-88 East to 294 North
2) Take I-290 West towards Rockford
3) On I-290 West use the 2 right lanes to get off on Exit 12
4) From the offramp continue straight at the light on Crestview Ave
5) After going through the offramp intersection, take your first right into the Shopping Center
6) Chrysalis Custom Hair is located in the Shopping Center at the farthest store from Crestview Ave on the front side of the strip mall
7) Lots of free parking and handicap ramps are right in front. Please call ahead if you need special assistance.
Chrysalis Custom Hair serves the greater Chicago area including Naperville, Evanston, Rockford, Bloomington, Peoria, Springfield, Downers Grove and Oak Park.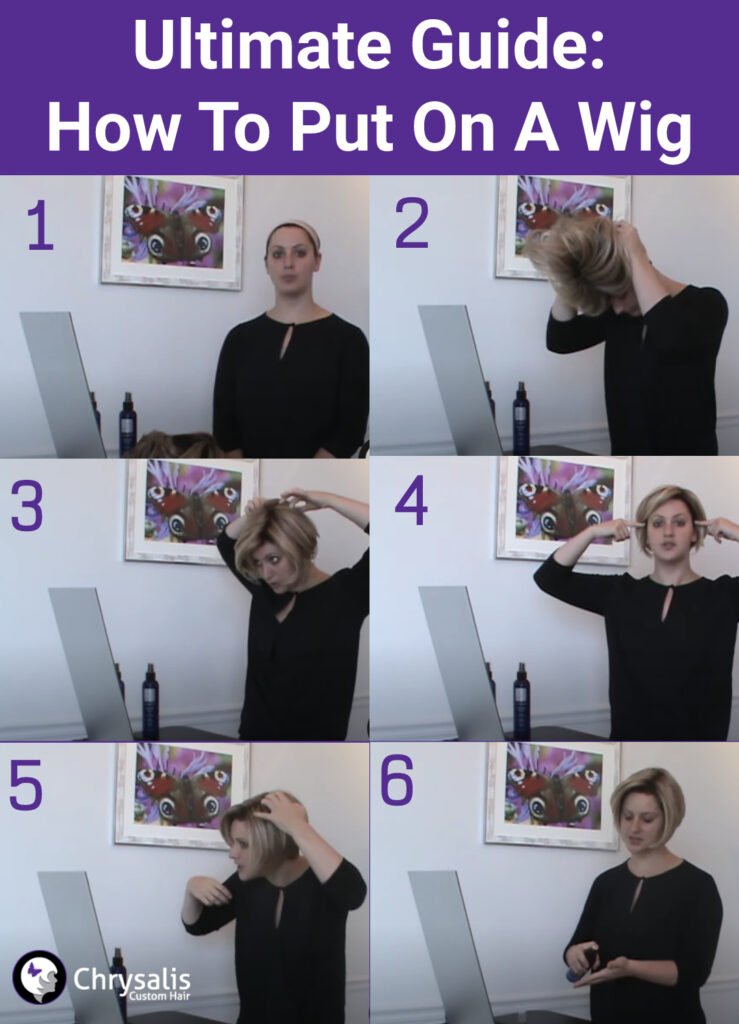 Chrysalis Custom Hair is Chicago's #1 Wig Store for Women's Hair Loss. We create a custom wig for you that reflects your color, texture, comfort, and style. We help you decide if synthetic hair or human hair is going to work best for you. We also have online resources like the
Ultimate Guide for How to Put On a Wig
and
much more
.
Our clients describe their experience as empowering, enriching, and pleasant. We help you match your hair color, texture and length. We want you to feel beautiful in your custom wig and we create wigs Dowers Grove loves to wear.